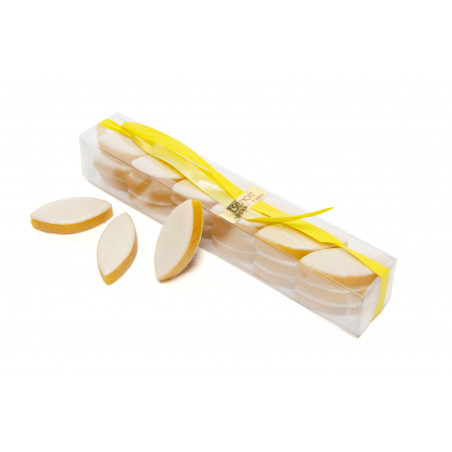  
Traditional calissons from Aix en Provence
Traditional Calissons from Aix en Provence : Provencal specialty made with almonds, candied melon and orange peel. An essential of the 13 Christmas desserts
12 pieces (160g) : 19€ (118.75€/kg)
18 pieces (240g) : 25,30€ (105,41€/kg)
Ingredients : Candied melon [melon - glucose syrup - sugar - preservative: sulfur dioxide - acidity regulator: citric acid] - Almonds - Sugar - Icing sugar - Candied orange peel [orange peel, sugar, glucose syrup, acidity regulator: citric acid]. - Unleavened bread [potato starch, water] - Glucose syrup - egg white - natural vanilla flavouring
Allergens are written in bold. Possible traces of dried fruits other than those mentioned, gluten and sulfite.
Conservation: Keep in a dry place (12° C-18°C)
Average nutritional values per 100g: KJ: 1850 KCAL: 441 Fat: 18.2g (Saturated fat: 1.49g) Carbohydrates: 60.7g (Sugar: 58.7g) Protein: 7g Salt: 0.029g
Data sheet
Delivery method

At home
By courrier
In shop
Présence d'œufs
Présence de fruits à coque
Présence de gluten
You've been tempted by ...
How about completing your assortment?
I love it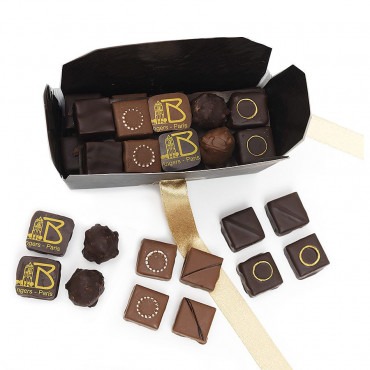 at home
by courrier
in shop
I love it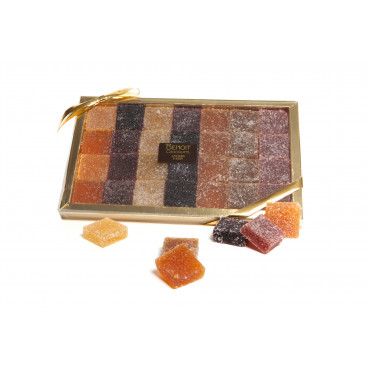 at home
by courrier
in shop
/